山水 Landscape 60*160cm 2018


​化妆 MAKE UP 2012
《也许我们走得太快了》,Maybe we run too fast, 2007-2010
《也许我们走得太快了》系列是对近年来空间急速变化的省思,这其中夹杂着怀旧的情绪,同时也包含着对现代性的批判,以及对生活方式的反思。
"Perhaps We Run too Fast" series are the contemplation about the space in recent years in China. They show the rapid changes, which are mixed with nostalgia, a critique of modernity, and the lifestyle reflection.
记忆的废墟 Memory of Ruins 2012

摄影 Heal the World 2008
The 没有新郎的新娘 2007
离与合, Marriage and Divorce, 2007
Powered by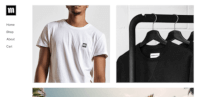 Create your own unique website with customizable templates.